To wrap up another year of safety, here at Extend Training we thought we'd review the best safety boots of 2022. Taking into account comfort, safety features and of course style, these are our top picks…
Steel Blue had to be our top pick. Backed by Aussie tradies everywhere (and the Australian Physiotherapy Association!) these boots are comfortable beyond belief. They're so confident of their unique cushion and cradle technology that they have a 30-day comfort guarantee or your money back. These 200J safety steel cap ankle height boots also come with a side zip, a must have feature for any labourer. 100% Australian owned and designed, while these boots are particularly beloved by tilers and plumbers their anti-static and water resistant features make them desirable for many other trades.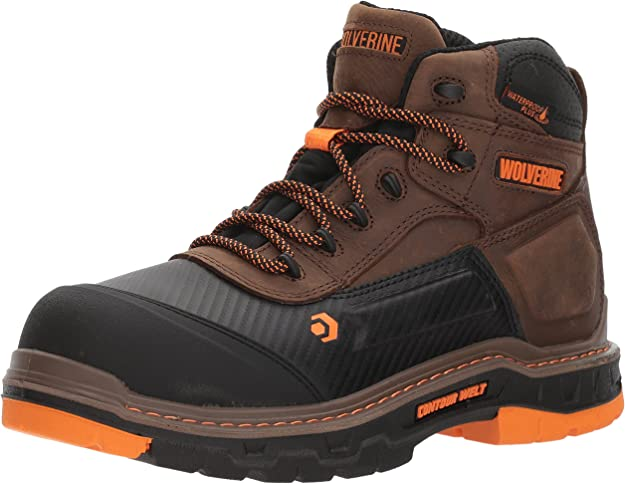 Rated as some of the best work boots for electricians, these shoes are designed for safety. Their slip, oil, water, abrasion, and chemical-resistant outsole adds protection for any kind of worksite, ideal for contractors who may find themselves on different sites often. The Wolverines also have flexi points throughout the shoe so it moves with you, making it easier to bend and flex your foot. Topped off with a removable ortholite cushion for comfort, these would be our top pick for any sparkies or electrical engineers.
Thinking of upgrading your safety gear? Why not upgrade your safety skills as well, check out our courses for electrical workers here.
A solid third place pick, Mongrel is another Australian brand which has been tried and tested on Aussie work sites. Once again, these guys have the superior lace and zip combo, so you can look classy but still prioritise efficiency. As well as being heat, oil and acid resistant, these boots also have quite innovative interior Dri-Freeze lining which dissipates heat, keeping your feet cool and dry, even on the warmest days.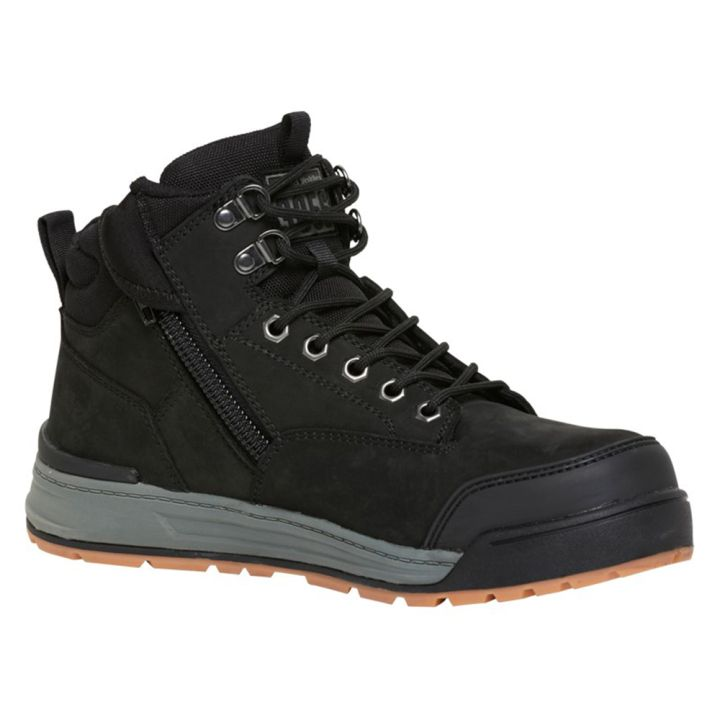 You'd be hard pressed to find a worksite without at least one person wearing a pair of Hard Yakkas. The 3056's boast a low rise, suede looking exterior, almost good enough to wear off the work site. Hidden under the swish looking and waterproof surface is a memory foam footbed and padded ankle area for extra comfort. They don't muck around with safety either, these boots have a wide steel cap, toe bumper and anti-static technology. For the extra suave tradie, this may be the shoe that fits.
Made by our Tasmanian friends down south, Blundstones steel cap safety boots prove to be as comfortable and fashionable as their everyday footwear. These are a lower cost pick and don't come with as many unique safety features as others on the higher end of the market do. Their genuine leather exterior moulds to the shape of your foot over time, creating a unique comfort for the whole foot. The elastic sides also make slipping these puppies off at the end of a long day extra easy.
Safety equipment is just as important as safety training. To upgrade your own skills or your team's qualifications, head to our website to browse our training courses.